Manu'a Island Ferry Service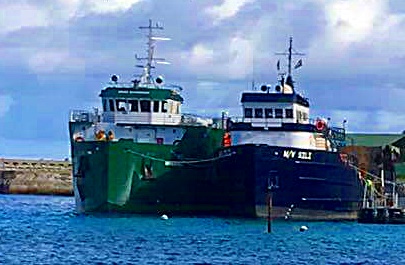 Dial-a-Ride partners with the ASG Department of Ports Administration in providing weekly inter-island ocean passenger ferry services to the Manu'a Islands. Normal scheduled departures leave Pago Pago on Thursday morning and arrive in Manu'a the same afternoon. The M/V Manu'atele normally remains alongside overnight in Manu'a and departs on Friday morning, arriving back in Pago Pago on Friday afternoon.
Disability and Civil Rights Protection
Participants of the Dial-a-Ride program may contact their local Dial-a-Ride office in American Samoa to coordinate additional disability services, e.g. Wheelchair Services, Accessible Formats, and other accomodations that can assist riders at all times during their sailings TO/FR the Manu'a islands.

DPA Ocean Ferry Services to the Manu'a Islands comply with the ADA (American with Disabilities Act) for empowering your mobility and making your journey more pleasant, and protection of your civil rights under Dial-a-Ride's Title VI Civil Rights program, administered locally by the Title VI and Transit Program Manager, Cathy Faoa-Danielson, at 699-5357 (email to [email protected]). Learn more about our Title VI and ADA policies here.